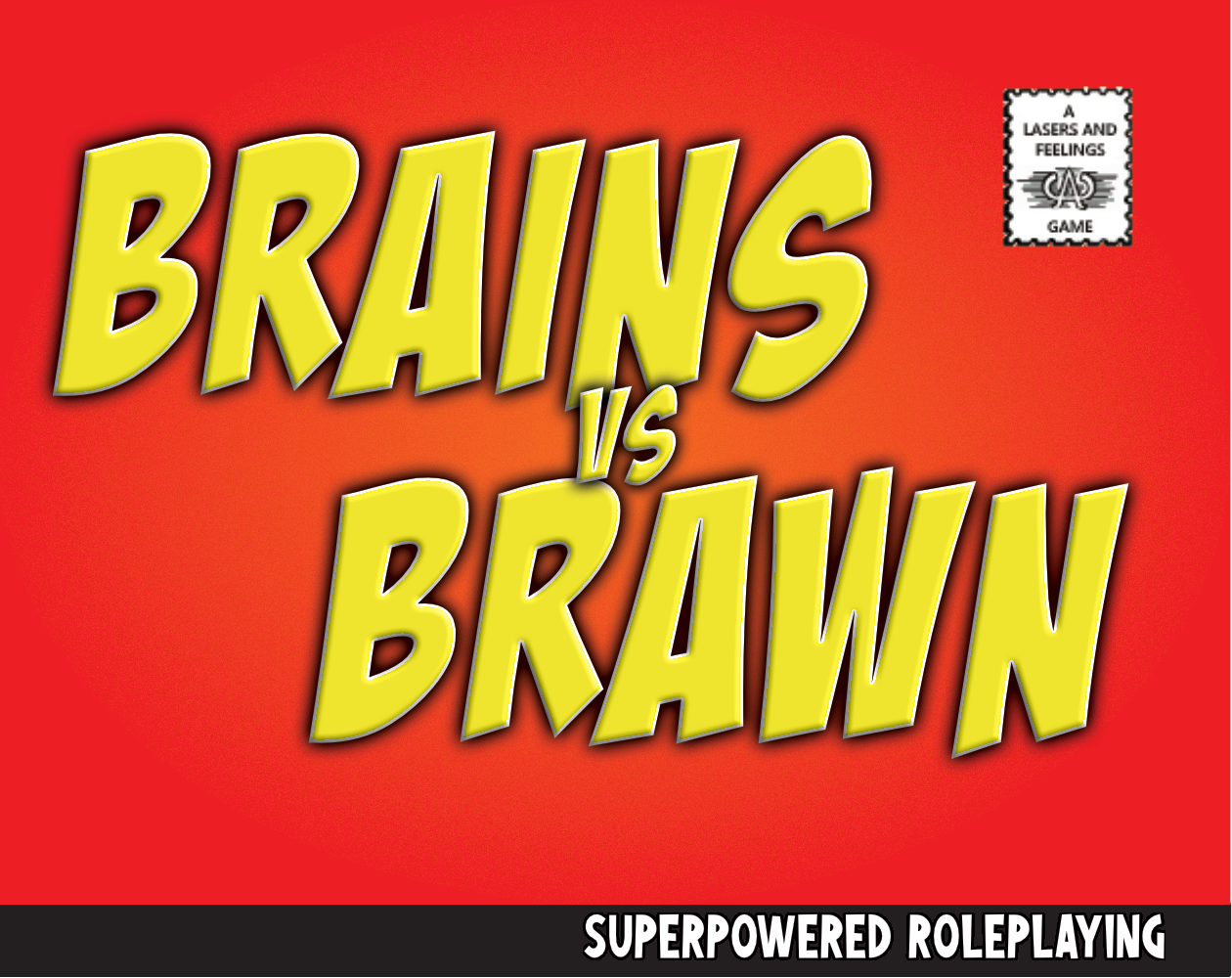 Brains vs Brawn
Welcome to Brains vs Brawn a hack of John Harper's wonderful and elegant one page RPG Lasers and Feelings. The images and fonts I've used here are all available so long as I don't make money from them. So, this game is free! Super free! But if you like them, go support the sites I got them from.

...And if you play it and have a blast, let me know! I'd love to hear.

Images from the amazing https://comicbookplus.com/
Fonts from the extraordinary https://blambot.com/

A free adventure seed can be found at Greycloaks. Go save the world, heroes!